Final Fantasy 7 Remake Intergrade has been # 1 on Steam's global sales chart since launch.
Since its debut, Final Fantasy VII Remake Intergrade has taken the top spot on the global sales chart on Steam . A figure that shows how much PC users were waiting for the title, despite the fact that the game was already available through the Epic Games Store.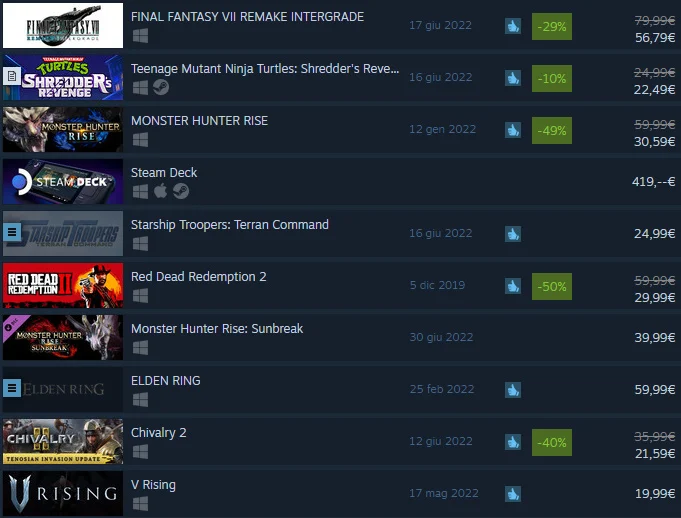 The title is available from June 17 on Valve's client and to date is still at the top of the ranking, after having ousted Teenage Mutant Ninja Turtles: Shredder's Revenge , another very recent title that is enjoying considerable success. In third position, however, we find Monster Hunter Rise , discounted by 49% from the list price, followed by Steam Deck and Starship Troopers: Terran Command.
Recall that Final Fantasy VII Remake Intergrade is the definitive version for PC and next-gen console of the Remake of Final Fantasy VII. This edition also includes the FF7R Episode Intermission DLC , an additional episode starring Yuffie.
Final Fantasy VII Remake Intergrade is available on Steam with a 29% discount. The title can be purchased at a price of 56.79 euros , instead of 79.99 euros.