Blizzard has opened registration for the closed beta of Overwatch 2, arriving on June 28th. Here's how to sign up.
Blizzard has opened the  registrations to the closed beta  of  Overwatch 2 which will allow you to try the PvP 5v5 of the second chapter of the famous hero shooter, arriving next October 4th . Here's how to sign up for the beta. 
All you have to do is go to the Overwatch website, at this address , select the reference platform (PS5, PS4, Xbox Series X | S, Xbox One and PC) and then click on "Request access to the beta ", then you you will be prompted to log in with your Blizzard account if you have not done so before. Once this step is complete you should receive an email with the code to download the beta client a few days before the servers open.
It should be noted, however, that this method does not guarantee secure access to the Beta , to be sure of receiving the invitation you will need to purchase the Overwatch 2 Observatory Pack which will allow you to have guaranteed access without having to wait for the invitation. .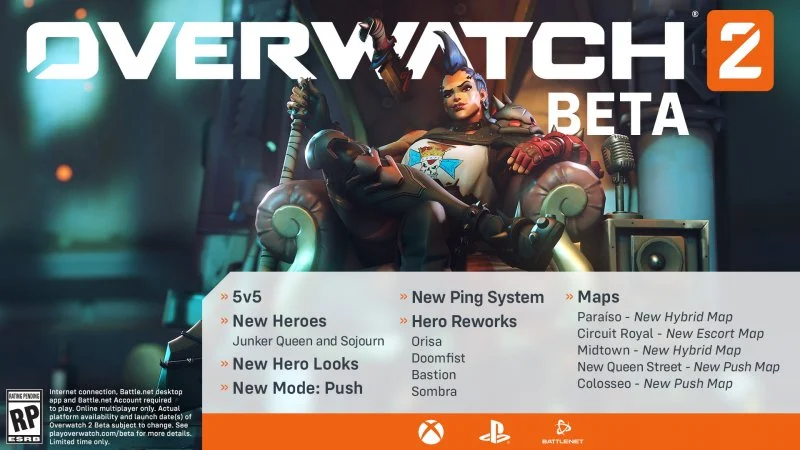 We remind you that the Closed Beta of Overwatch 2 will start on June 28 at 20:00 and will also allow you to try two new heroes , Sojourn and the Queen of Junker, the new Push mode and new Ping system . There will also be maps Paraiso (hybrid), Circuit Royal (Transport), Midtown (hybrid), New Queen Street (Spinta), Colosseo (Spinta).