Microsoft announced free games coming to Xbox Game Pass in the second half of June 2022.
Microsoft has announced the free games of June 2022  of the Xbox Game Pass , ie those that will arrive starting from the second half of the month and that are added to the selection of titles already in the catalog. This is a very rich list that includes some titles already confirmed, as well as a welcome surprise.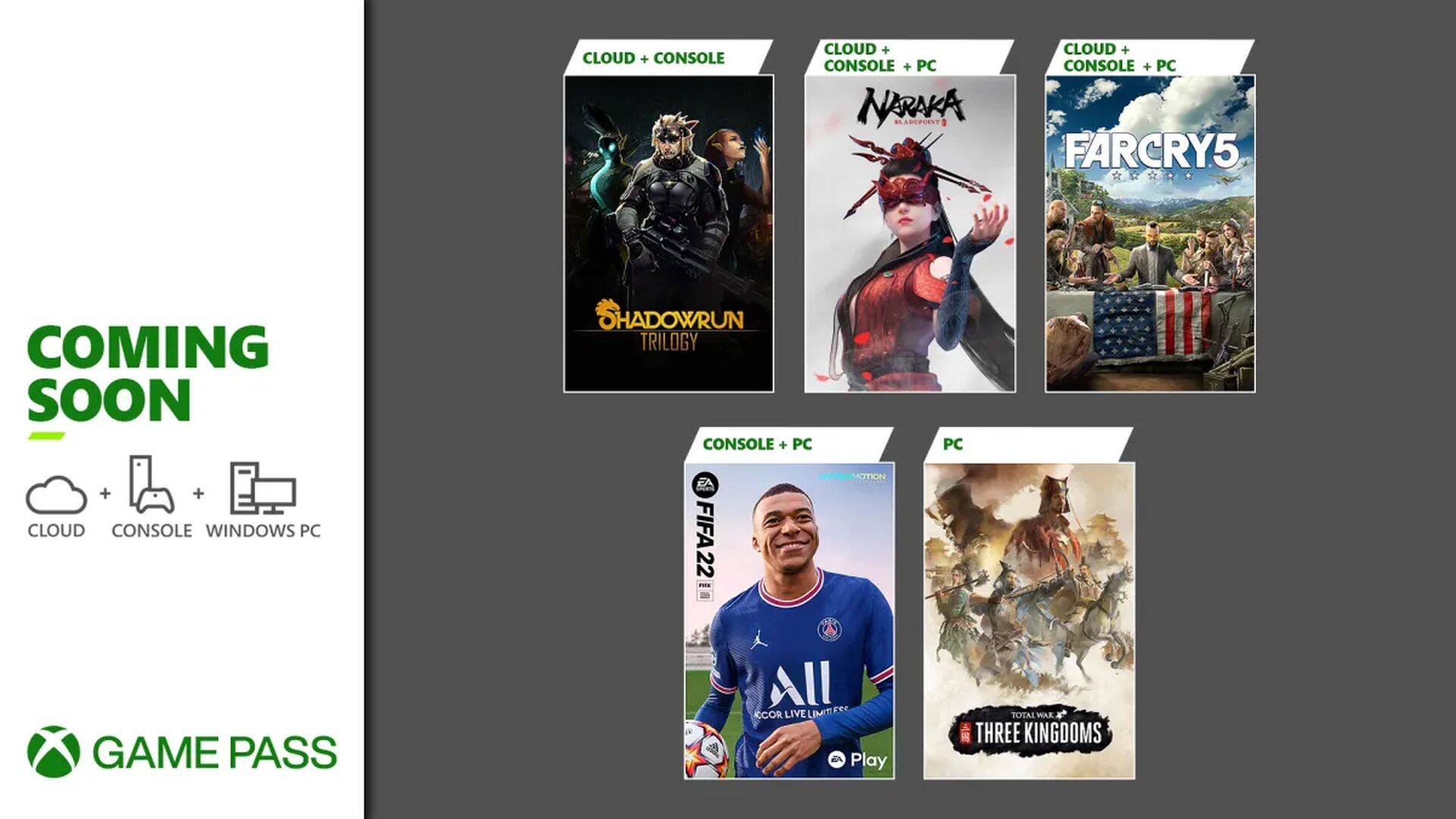 Here is the list of new Xbox Game Pass games for the second half of June 2022:
Shadowrun Trilogy – Xbox and Cloud, June 21

Total War: Three Kingdoms – PC, June 21

FIFA 22 – Xbox and PC (EA Play), June 23rd

Naraka: Bladepoint – Xbox, PC and Cloud, June 23rd

Far Cry 5 – Xbox, PC and Cloud, July 1st
Unexpectedly, we also find Far Cry 5 in the list which represents the real surprise of this already very rich and varied selection of its own. Shadowrun is a compilation of the three cyberpunk strategy RPG chapters developed by Paradox, which includes Shadowrun Returns, Shadowrun: Dragonfall – Director's Cut and Shadowrun: Hong Kong – Extended Edition. Total War: Three Kingdoms  is instead the episode of the popular strategy series set in the period of the Three Kingdoms.
While, Naraka: Bladepoint , is a battle royale for sixty players in which we will be able to move using parkour and grappling techniques, as well as use a large arsenal of short and long range weapons.
Recall that these titles are also added to the already released  Teenage Mutant Ninja Turtles: Shredder's Revenge  and  Omori  on PC, Xbox and Cloud.
Coming to Xbox Game Pass: Total War: Three Kingdoms, Naraka: Bladepoint, Far Cry 5, and More

 (news.xbox.com)