Trend Micro researchers have discovered 17 malicious applications distributed on the Play Store. The full list: uninstall them immediately.
Advertisement
By now it should be clear to everyone: the fact that an application is distributed through the Google Play Store is not an indication of its security. This is demonstrated by the continuous bulletins of cyber security experts, who cyclically and frequently identify a large number of malicious applications distributed through Google's official channels.
The Play Store hosts millions of applications, and several thousand are approved every day. Controlling them all is practically impossible. This time the report comes from Trend Micro experts : 17 malicious applications have long been distributed on the Google Play Store, where they reached thousands of unsuspecting users.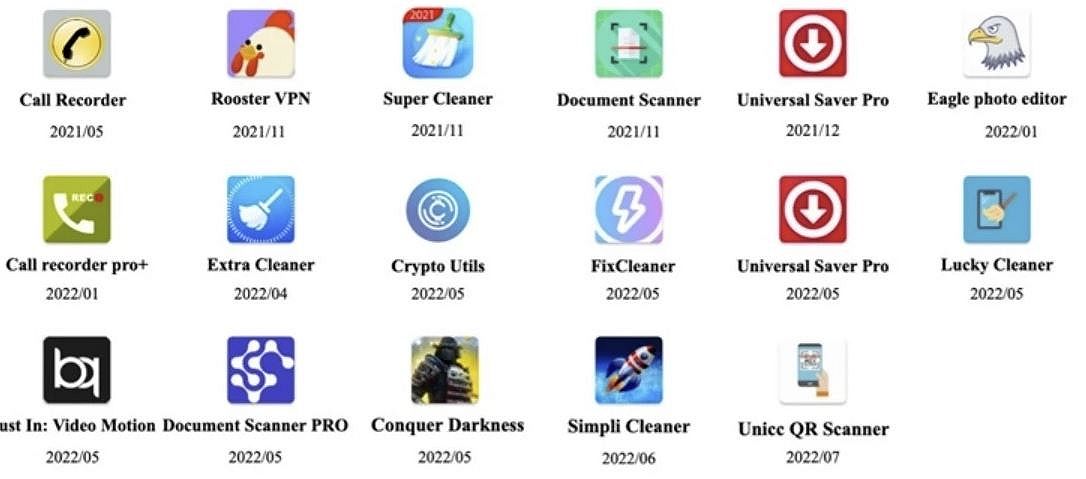 The apps in question functioned as a dropper – called DawDropper – for a banking Trojan , a malware designed to steal the access credentials of the victim's bank account. In short, downloading one of these applications led to the drainage of the current account. Malware is able to bypass OTP authentication, thanks to the ability to access SMS received from the smartphone.
As always, if you have downloaded one of these apps, we recommend that you uninstall it immediately and take all necessary measures to secure your smartphone. The complete list of malicious apps:
Advertisement
Call Recorder APK (com.caduta.aisevsk)

Rooster VPN (com.vpntool.androidweb)

Super Cleaner- hyper & smart (com.j2ca.callrecorder)

Document Scanner – PDF Creator (com.codeword.docscann)

Universal Saver Pro (com.virtualapps.universalsaver)

Eagle photo editor (com.techmediapro.photoediting)

Call recorder pro + (com.chestudio.callrecorder)

Extra Cleaner (com.casualplay.leadbro)

Crypto Utils (com.utilsmycrypto.mainer)

FixCleaner (com.cleaner.fixgate)

Universal Saver Pro (com.qaz.universalsaver)

Lucky Cleaner (com.luckyg.cleaner)

Just In: Video Motion (com.olivia.openpuremind)

Document Scanner PRO (com.myunique.sequencestore)

Conquer Darkness (com.flowmysequto.yamer)

Simpli Cleaner (com.scando.qukscanner)

Unicc QR Scanner (com.qrdscannerratedx)
After the researchers reported, Google took steps to remove all the apps in question from its marketplace.
Advertisement