Polish Prime Minister Mateusz Morawiecki accused the European Union of 'imperialist' behavior towards small member states with a harsh article he published. Claiming that there is a de facto 'oligarchy' practice in the EU, even if there is 'democracy' in appearance, Prime Minister Morawiecki set Germany as his target…
In The Article Shared Via Germany 's Welt news site, Polish Prime Minister Mateusz Morawiecki claimed that powerful EU countries are governing the European bloc with an 'oligarchy' under the guise of democracy .
SO-CLOSE DEMOCRACY BUT REAL OLIGARCHY
In his article, Morawiecki said, "Political practice shows that the positions of Germany and France are more important than other countries. Therefore, we are faced with a de facto oligarchy, where officially democracy is only in reality the powerful hold power . "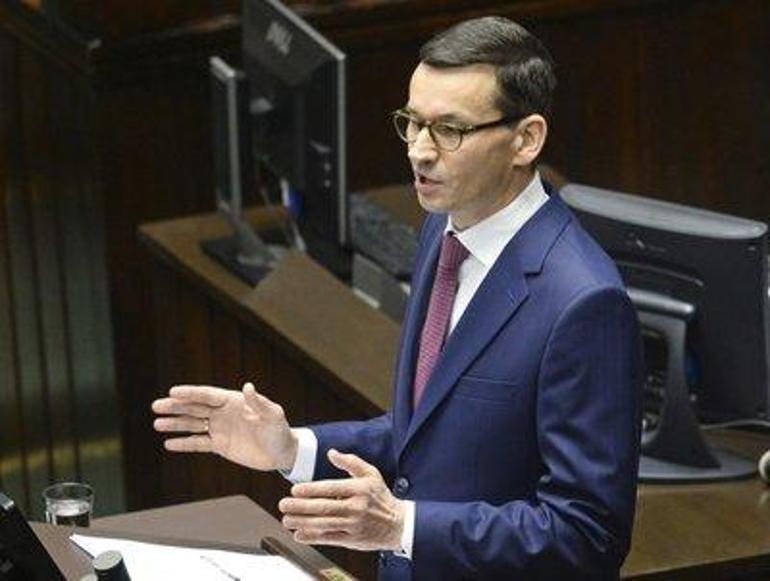 Polish Prime Minister Mateusz Morawiecki
IF WE ACT LIKE GERMANY, RUSSIA HAS ALREADY CONQUESTED UKRAINE
The Prime Minister, who had previously criticized Brussels on 'equality', wrote that Russia's invasion of Ukraine sheds light on Europe's shortcomings, and claimed that if other EU countries had also mirrored Germany's behavior, Russia would have already taken over Ukraine:
"If Europe had sent weapons to Ukraine on the same scale and at the same speed as Germany, the war would have ended with Russia's absolute victory a long time ago. Europe's gas dependence on Russia, which Putin uses today as a blackmail tool, is also almost It would be irreversible."
Morawiecki added that Germany suggested holding a European Union -Russia summit in 2021 and this proposal was blocked by Poland, Lithuania, Latvia and Estonia.
CALL FOR REFORM: END EU IMPERIALISM
Claiming that Poland's voice has been consistently ignored, the Prime Minister called for a reform that puts kindness and equality back at the forefront of the principles of unity and said 'We must put an end to the threat of imperialism within the EU' .
Emphasizing that the majority, not unanimity, is taken into consideration on the issues that need to be decided, Morawiecki said , "Avoiding the principle of unanimity in EU activity brings us closer to a model where the strong and the big dominate the weaker and the smaller."  used his statements.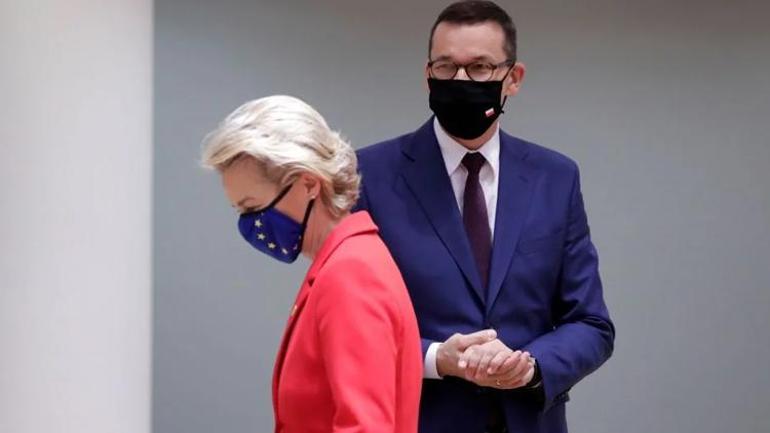 Polish Prime Minister Mateusz Morawiecki and European Commission President Ursula von der Leyen
THE DECISION THAT RISES THE TENSION
Tensions between Poland and the European bloc escalated further after the EU restricted pandemic payments to Warsaw.
Morawiecki's government was to receive more than 35 billion euros in pandemic grants and loans earlier this summer, but the union failed to pay, arguing that Polish judicial reforms were breaking democratic standards.
Although Poland took action for the said decision, the European Court of Justice rejected the country's objection to the 'conditionality principle'. Ursula von der Leyen, the President of the European Commission, announced that after the decision in question, without the required regulations in the judiciary, Poland would not be paid a single penny.
The conditionality principle envisages that the distribu