An Indian lawyer won his case for 25 cents 22 years later. There is a very interesting story behind this determination.
A Lawyer In India has won a 22-year legal battle to get back the 25 cents he paid for two train tickets.
Tungnath Chaturvedi paid 20 rupees (25 cents) more for two tickets he bought in 1999.
The incident took place at the Mathura railway station in the northern state of Uttar Pradesh.
After 22 years of litigation, the consumer court ruled in Chaturvedi's favor and ordered that the extra money he paid be repaid with interest.
Speaking to the BBC, Chatuverdi, 66, said he had attended more than 100 hearings in the case. "The time and energy I lost in this case is worthless."
The workload of consumer courts in India is very heavy, and even simple cases can take years to settle.
Chaturvedi, who lives in the state of Uttar Pradesh, was on his way from Mathura to Moradabad when the box office clerk sold him two high-priced tickets.
Even though the ticket price was 35 rupees, the counter gave 10 rupees back to the lawyer who gave 100 rupees, even though the total price was 70 rupees.
Although he told the box office clerk that he had overpaid, the clerk did not refund the difference.
Chaturvedi then Sued the railway company and the box office in Mathura .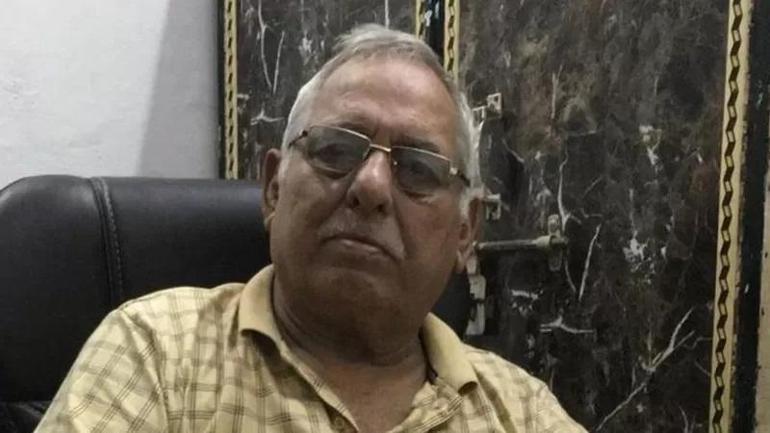 The lawyer said that the case took years because of the slow progress of justice in India. The railways compensation court is a body that handles complaints about travel by rail.
"But we set a precedent for a Supreme Court decision in 2021," Chaturvedi said. The lawyer stated that the other reasons for the prolongation of the case were that the judges went on vacation or left for mourning leave.
After a long legal battle, the court fined the railway company 15,000 rupees ( $ 188). It was also decided that 20 rupees would be repaid with an annual interest of 12 percent.
Chatuverdi stated that the compensation he received was very low and did not cover the mental anguish he experienced. Although his family tried to persuade the lawyer to drop the case several times, the lawyer continued to struggle.
"It's not about the money. It's always been a battle for justice and the fight against corruption. So it was worth it. Also, since I'm a lawyer myself, I didn't have to pay attorney fees. It could have been really expensive," said Chaturvedi.