Four years ago it established itself as one of the best titles for the Playstation universe, now it's reborn for PC (and I can't wait for the first mods to arrive): Marvel's Spider-Man has never looked so good.
It is difficult not to know one of the video games that symbolize the long tail of the Playstation 4 . The console did its job well in 2018 but the New York of Earth-1048 (the game is not set in the canonical Marvel universe – Earth 616 – but in a parallel one) deserved more computing power.
Now you can twirl from building to building in 4k at 60 frames per second and with Ray Tracing active in one of the best-made contemporary city settings of recent years. If you missed this Insomniac Games masterpiece when it came out because you are not part of the Sony ecosystem, now you have no excuse.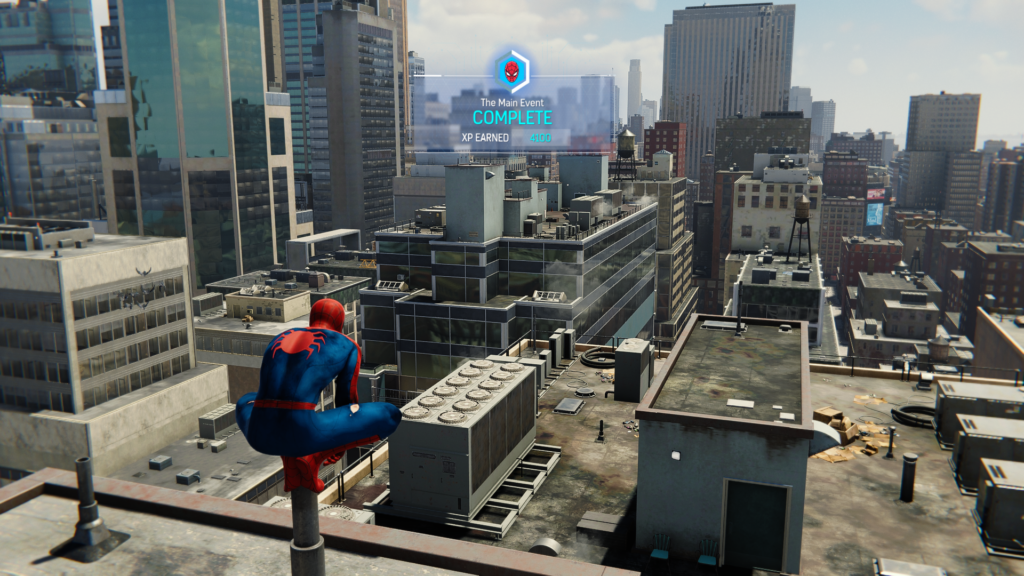 The game is as we remember it, a never-before-seen Spider Man adventure with villains turning good and good turning bad, all with dynamics and interactions absolutely new to the Spider-Man universe. You will begin your adventure as a student of Doctor Octavius, while Norman Osbourne is the mayor of New York and Miles Morales exists in the same dimension as you. Not bad for the friendly neighborhood Spider Man.
The game begins with an adrenaline-pumping and accessible mission that also serves as a tutorial: you will attack the tower of Wilson Fisk (the well-known criminal villain from NY) in which you will be taught how to throw webs, parry / dodge attacks and cocoon your own cobwebs. opponents.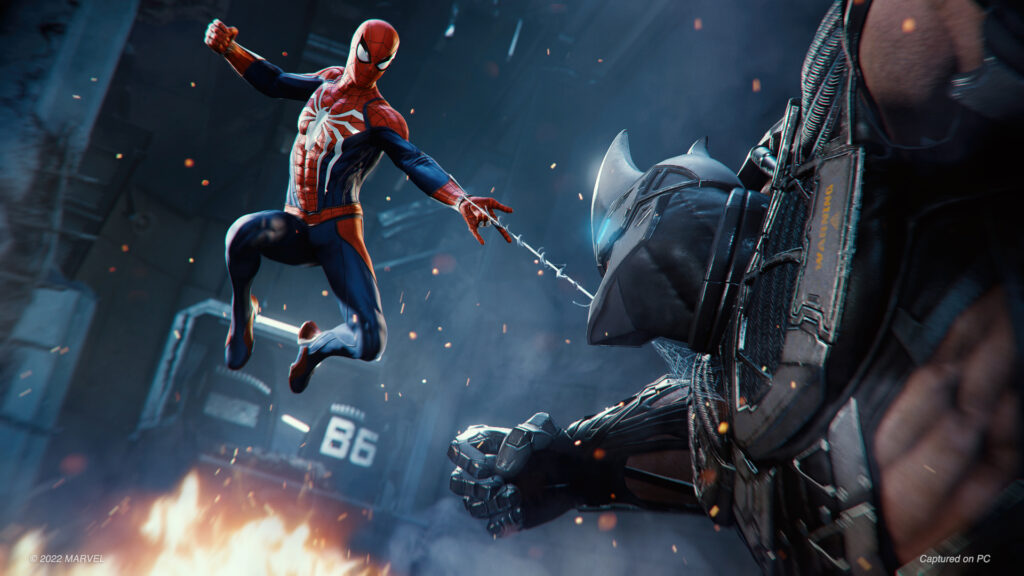 From there, alongside the main mission, the "usual" routine of open world video games will begin: climbing (in this case deciphering with minigames) the towers to unlock the map, completing secondary activities to accumulate experience and tokens and finally spend those tokens to upgrade Spider Man with new gadgets and abilities. Unlike many open worlds today, though, Marvel's Spider Man's New York is filled with criminals who can't wait to be caught and never feels empty or dormant.
The gadgets available are many and more and more fun as the game progresses, as well as the new suits and new skills. There are very few dead moments and combat is almost never a hindrance. You will face enemies with firearms, but your spider senses will cause a white line to appear in their direction a few seconds before they open fire giving you time to dodge.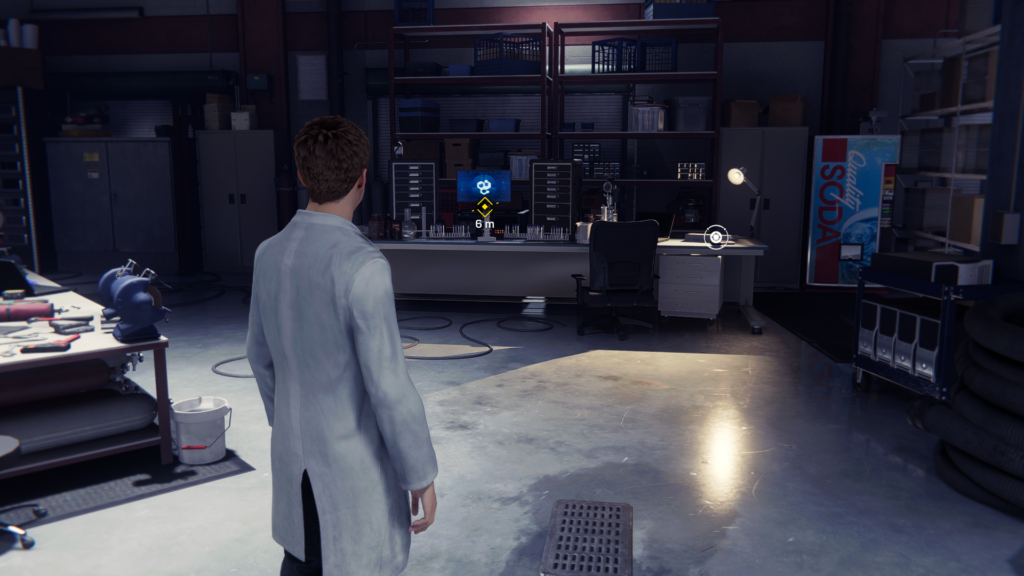 The transposition on the keyboard of the commands designed for consoles is not particularly inconvenient. The only advice I would like to give you is to associate the command to launch the cobwebs to a key other than the default (Left Shift) because after the first 5 minutes of play you will hurt your left little finger given how often you will find yourself using it.
The story is long, the map is large and there are so many things to do but I didn't feel compelled to throw myself headlong into the side missions (the crimes to be foiled around NY), except in the case of the mini-games to progress with inventions in the laboratory. If you've never tried this masterpiece (and you like open worlds, I recommend) then Marvel Spider Man Remasterd for PC is a must for you. Is it really worth playing on day one? Definitely not, certainly the Steam Autumn Sale will not disappoint you.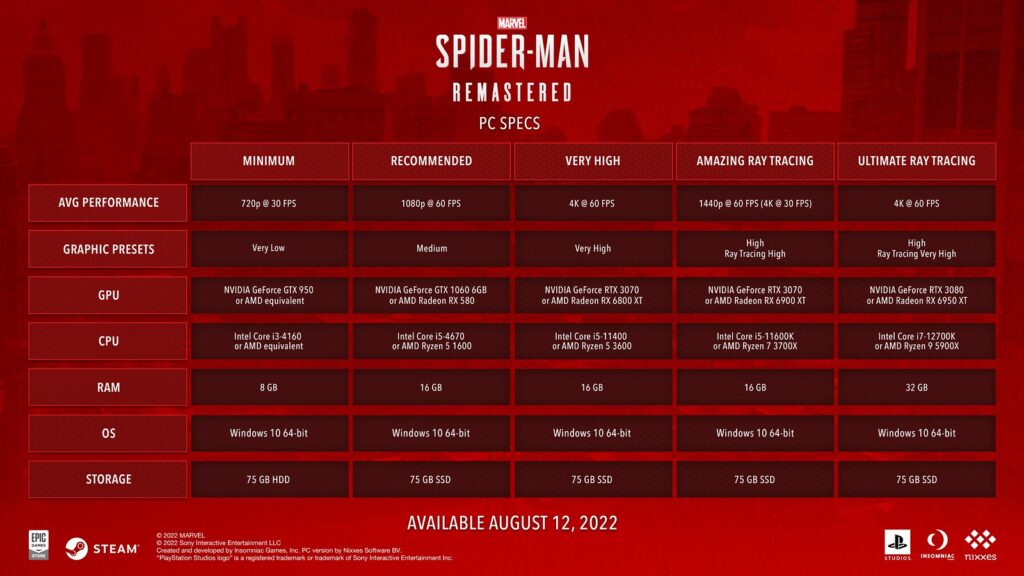 The new features of the PC version
● PC Optimized Graphics : In addition to the unlocked frame rate, you can squeeze a few more frames out of your PC thanks to Nvidia Dlss support and improved Nvidia Dlaa image quality.
● Enhanced Ray Tracing Reflections and Shadows : For those with a compatible graphics card (not myself, who is stranded on an AMD 590 XT) there are many options for the desired Ray Tracing level to admire New York-1048 as you prefer .
● Ultra-wide monitor support : Enjoy cinematic views of the New York Marvel with support for multiple screen configurations, including 16: 9, 16:10, 21: 9, 32: 9 and 48: 9 resolutions for the triple monitor.
●Controls and customization : Even on PC (if for some reason you bought it) you can play the game with the adaptive triggers and haptic feedback of the DualSense controller for PS5, but only with a wired USB connection.