Samsung is not limited only to applying new technologies with its devices, but also to study and secure many ideas thanks to its patents.
Anyone who follows the technology market knows that one of the companies aiming to innovate the world the most with its consumer products is Samsung . We are talking about the South Korean giant which is in a majority position in the world of smartphones, but which actually draws income from many other sectors, also thanks to its own innovations.
As recently reported by the Bankless Times , in fact, it has emerged that Samsung is even more prone to new technologies than one might imagine, and that indeed the company has a primacy in registered patents to ensure novelties, making it the first in the world.
We are talking about 90,146 families of total patents , and therefore of even more technologies and innovations, a truly remarkable number that tears up the rest of the ranking, which you can admire below.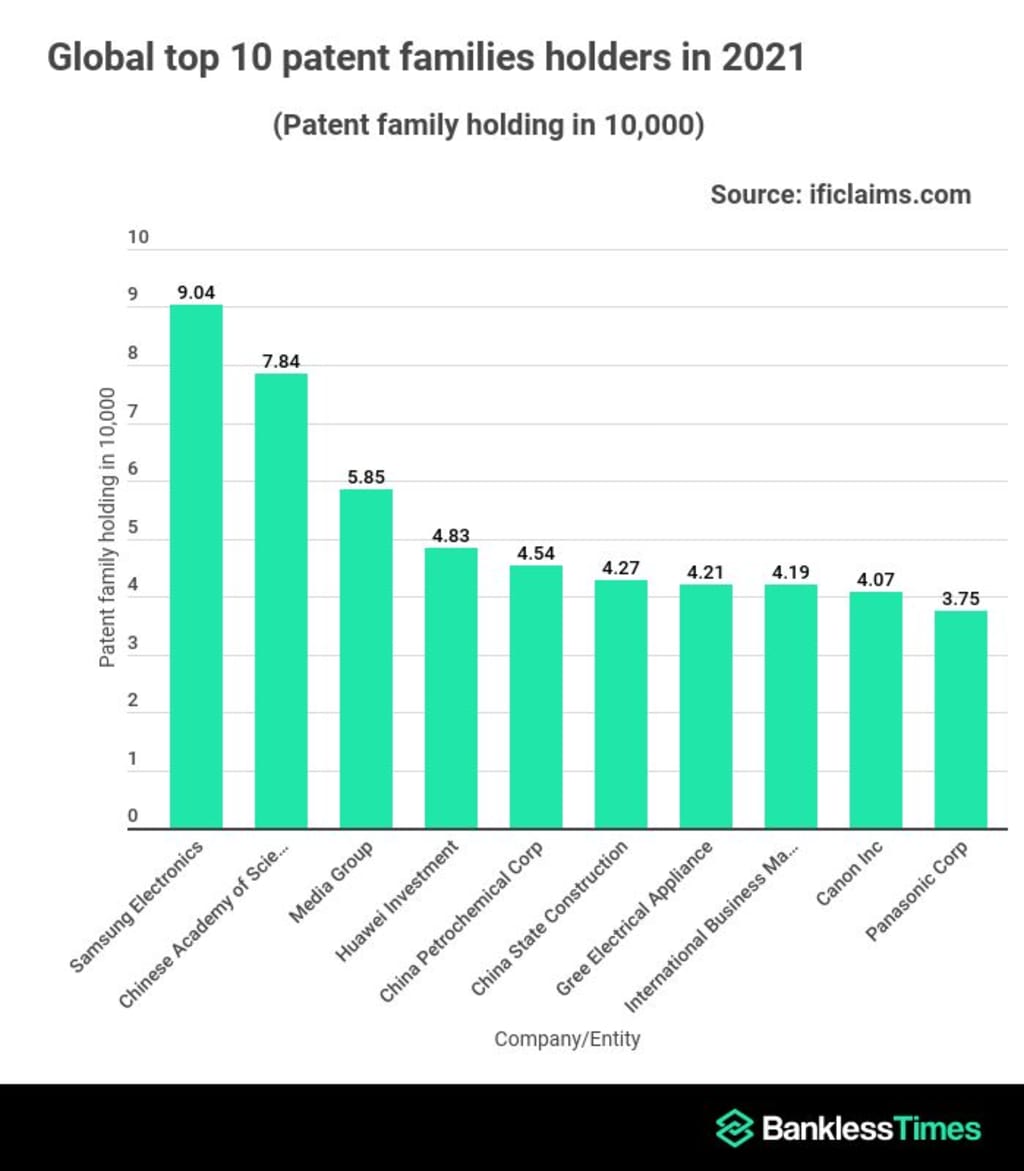 Actually, patents are not always reflected in technologies, since sometimes it takes years before everything is carried out, as is often the case for several Samsung-branded innovations. However, it is a way to secure some innovations, while emphasizing everything to investors and users interested in the company's activities.
Samsung Electronics is the World's Largest Patent Holder at 90,416

 (Bankless Times)