The repercussions of the Abdülhamid Han Ship, of which there are only 5 in the world and one of which is in Turkey, set off towards the target indicated by President Recep Tayyip Erdoğan. The Greek press once again carried the ship to its headlines and made a new claim.
Turkey is on the agenda once again in neighboring Greece … Turkey's Abdulhamid Han Drilling Ship started its duty on 9 August.
Despite this, the ship, whose route has been officially announced, does not fall off the agenda of the neighboring press.
Greek press, which made a new claim about the ship every other day, now wrote that Turkey prefers to appear 'calm'.
In the news that Ta Nea newspaper presented to its readers in the first headline, it was claimed that Turkey preferred to appear 'calm' in order to avoid the reaction of the international community.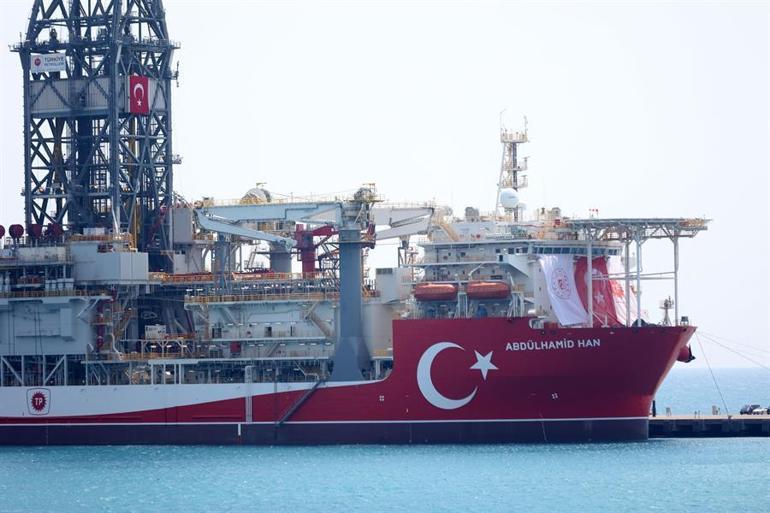 The following statement was included in the news titled 'The risk of changing the course of the Turkish drilling rig';
Ankara does not seem willing to risk a high-intensity scenario in the Eastern Mediterranean for now.
The newspaper repeated the claim that Athens evaluated all scenarios and was on the alert.
15 AUGUST ALLEGED LIE!
Ta Nea recently brought the claim that he summarized as 'Turkey's August 15 plan' to his page.
The newspaper claimed that Turkey could also work off Evros, which is the escape route of the terrorist organization FETO and PKK members, and the islands close to it.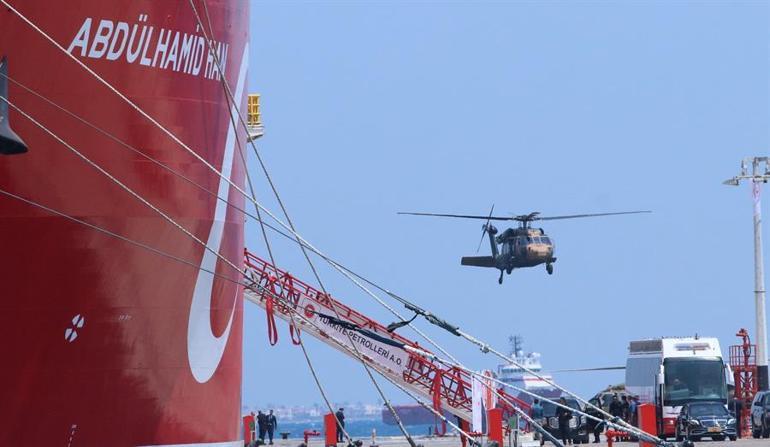 The news that quickly became the number one item on the agenda in Greece included the following statements;
' Although The Abdulhamid Han Ship has been operating in areas of no concern so far, officials at the Ministry of National Defense do not think they can relax as the fourth scenario is pending.'
The other 3 scenarios that the Greek press covered for days were listed as follows;
The ship is operating within the continental shelf of the Turkish Republic of Northern Cyprus (TRNC).

Abdulhamid Han Ship to serve in the southwest of the island

The ship operates in the south of Rhodes.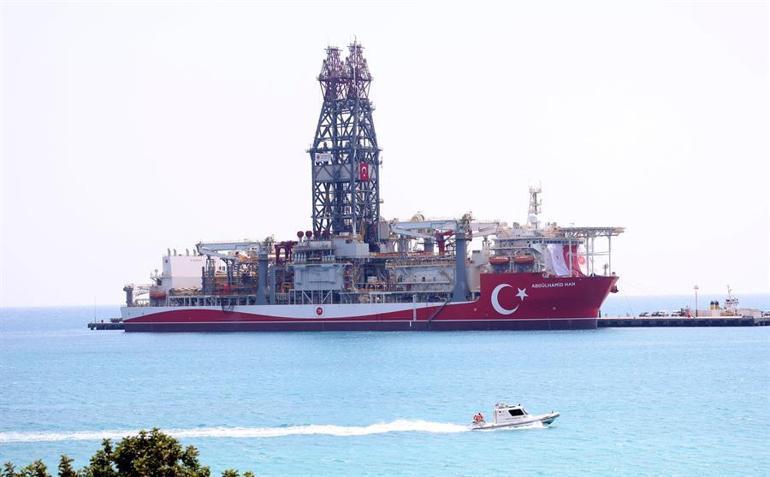 THE 5TH LARGEST SHIP IN THE WORLD
Abdülhamid Han, who will serve as the 'strongest' of the fleet in 'Blue Vatan' with its technical equipment and physical features, has the distinction of being Turkey's fourth drilling ship and the world's fifth largest ship after Fatih, Kanuni and Yavuz.
The ship, which has the seventh generation technology, has a length of 238 meters and a width of 42 meters.
The ship, which has an active positioning system with double towers, has a crew capacity of 200, and is capable of drilling up to 12,200 meters, will be sent off from Taşucu Port to its first duty station with a ceremony to be held on August 9, with the participation of President Recep Tayyip Erdoğan, after the final preparations are completed. .