The body of the leader of the terrorist organization DEASH, Abu al-Hassan al-Hashimi al-Kureshi, who was killed in the operation carried out by the military opponents in the province of Dera in the south of Syria, was removed from the burial place and handed over to the US forces.
The body of the ISIS leader, who was killed in the operation on October 14, was buried in the cemetery in the center of Casim.
According to the information received from a soldier who participated in the raid in which the DEASH ringleader was killed and did not want to share his name for security reasons, the 8th Division, one of the Syrian military opposition groups acting with the US forces at the Tanif military base in southern Syria, removed the body buried in Casim.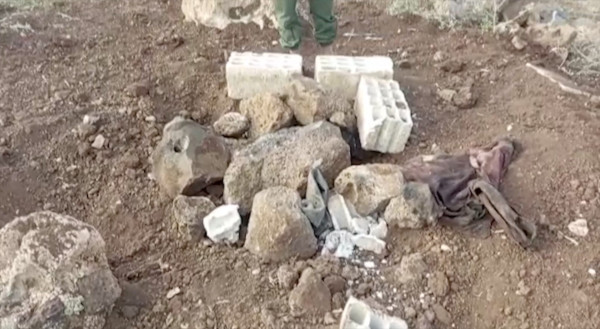 The exhumed body of al-Qurayshi was taken to the US base in Tanif about 10 days ago and handed over to the US authorities.
AA obtained images from the cemetery, which is stated to be the tomb of the DEASH ringleader. In the image, it is seen that the grave where al Qureshi was buried was excavated and stones and briquettes were piled on it.
The US Central Command (CENTCOM) announced that the leader of DEASH, Abu al-Hassan al-Hashimi al-Qurayshi, was killed in an operation carried out by opposition groups in mid-October in Daraa province.