Citroën has signed a new partnership for the movie "Asterix & Obelix: The Middle Kingdom", which will be released in Turkey on February 24. Inspired by the legendary model 2CV, the "Concept Battle Car", produced in a record time of 3 months, played an important role in the new adventure of Asterix and Obelix.
Citroën and Pathé, Trésor Films and Editions Albert René are signing a new partnership with the upcoming movie Asterix & Obelix: The Middle Kingdom. The film is produced by Pathé, les Enfants Terribles with Trésor Films and directed by Guillaume Canet. The film will be screened in theaters in France on February 1, 2023, and in Turkey on February 24, 2023. This partnership, unlike other Citroën partnerships; It includes designing and producing a concept car by the brand specifically for the needs of this movie. Such a partnership has never been done before with Citroën. Citroën's design teams were involved in this project from the very beginning. They designed and produced the car in 3 months. However, the drawing and production of a concept is usually completed in 1 year.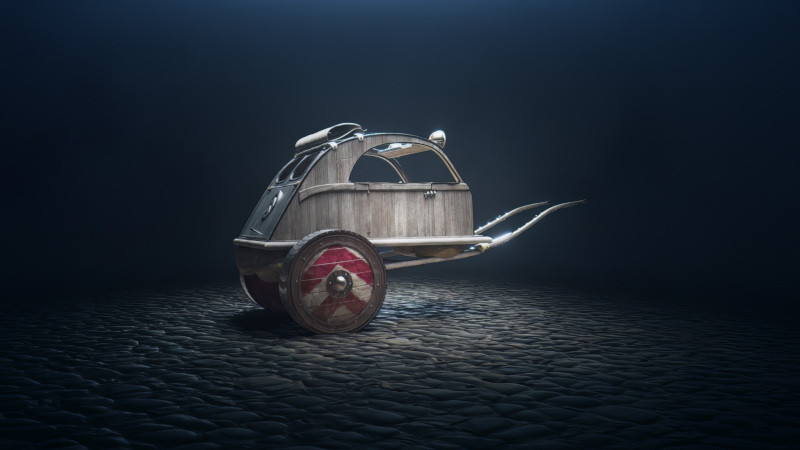 Citroën's 2CV becomes 'Concept War Car'
The Citroën 2CV is both a part of the French cultural heritage and one of the important iconic cars in automotive history. His silhouette is known all over the world. The "Concept Battle Car" from the movie Asterix & Obelix: The Middle Kingdom represents a reinterpretation of the 2CV and the Welsh lifestyle. Citroën design teams reinterpreted the core values ​​in the brand's DNA of comfort, technology and bold design and added special touches to the Asterix movie. Thus, a concept car emerged with suspensions made from boar stomachs, a sunroof, headlights inspired by Welsh helmets, headlights illuminated by fireflies powered by a magic potion, wheels made from recycled shields incorporating the Citroën logo.
The teams put a lot of thought into developing the "Concept Battle Car" in the movie. A few scenes in the movie reveal this very clearly. The scene where the heroes leave their village for China shows a team reuniting and embarking on a grand adventure. Before taking off, Cétautomatix presents the car to Obelix and demonstrates the innovations it has brought to the car to make their journey as smooth as possible. The film also features the first billboard promoting the best car of the era at the entrance of the country when Cesar's army arrives in China. This is the 2CV, an incredible war car pulled by 2 horses, produced in Gaul. It is also a subtle allusion to the famous Citroën commercial on the Great Wall.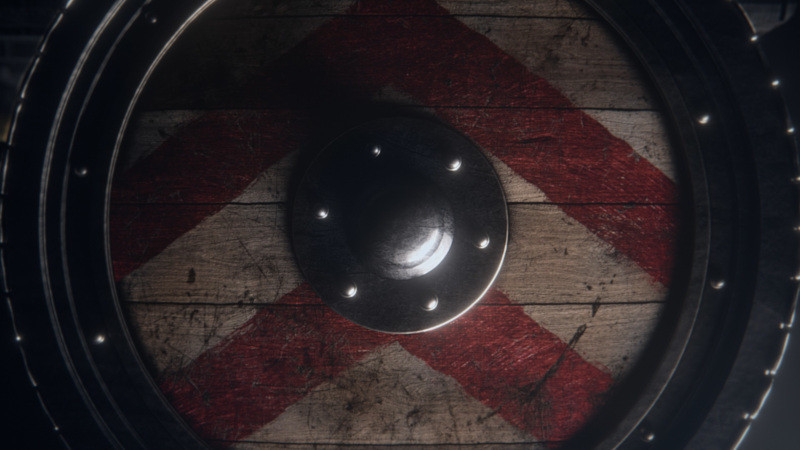 What happened behind the camera?
Behind the scenes for this partnership also contains important details. Citroën supplied the team with a fleet of all-electric vehicles for the filming of Asterix. Fleet; It consisted of 10 vehicles, 3 ë-C4s, 3 C5 Aircross PHEVs, 2 ë-Spacetourers, 1 Ami and 1 ë-Jumpy. Citroën also provided charging solutions for these vehicles at the attraction sites in Bry-sur-Marne and Bretigny-sur-Orge. Sustainability was a key element throughout filming. The electric vehicle fleet provided by Citroën supports the Asterix team's decarbonisation efforts. The team worked with an agency that implemented special processes to reduce waste as much as possible. For example, costumes were recycled and used for other purposes. By recycling cardboard, 2 tons of wood was saved. In addition, all wooden crates,
Citroën Global Design Director Pierre Leclercq evaluated the partnership; "The encounter of these two legends of French culture is extraordinary. There has been a closeness, intimacy and mutual respect between the Citroën and Asterix film crews from the very beginning. This partnership presented an incredible opportunity to design and build a concept car from the ground up. We had a great time working on this project. The result is also a tribute to the legendary car 2CV, which represents Citroën."
Yohann Stoll, Head of Brand Partnerships and Sponsorship at Pathé Films; "This is the first time we've shot a movie with such a significant fleet of electric vehicles at Pathé. Citroën assisted us in installing TOUTELECTRIX charging points in the colors of the Asterix movie. Of course, electric transportation took some getting used to for most of us. "Based on our successful experience, we are confident that we will replicate this solution in our future work."