An exhibition entitled "Egypt Unveiled" will start on December 10th. It will exhibit important Egyptian finds including mummies, sarcophagi and objects from the funerary objects.
From December 10 will open the exhibition "Egypt Unveiled" created by the European Institute of Restoration. In collaboration with the Art & History Museum of Brussels and the Municipal Administration of Piacenza. The exhibition will see important Egyptian finds including sarcophagi, mummies and objects relating to funerary objects deriving from Belgian collections and Italian museums. One of these is the MANN of Naples. An exhibition that dusts off the magnetic charm of Ancient Egypt, but also on the universe of Egyptian myths and on the beliefs of Egyptian religion. In addition, also the adventure of the ancient grave robbers and the first archaeologists. 
The EUROPA module is an innovative idea of ​​the exhibition: a true restoration laboratory designed for the public. Thus visitors will be able to witness the restoration of some Egyptian sarcophagi live and have direct contact with the restorers. All original pieces, never leaving their showroom. A record show! She had equally record-breaking organization times, having started since July. A job made possible by an authentic team of councilors, Piacenza realities that act as sponsors and the planning of the exhibition.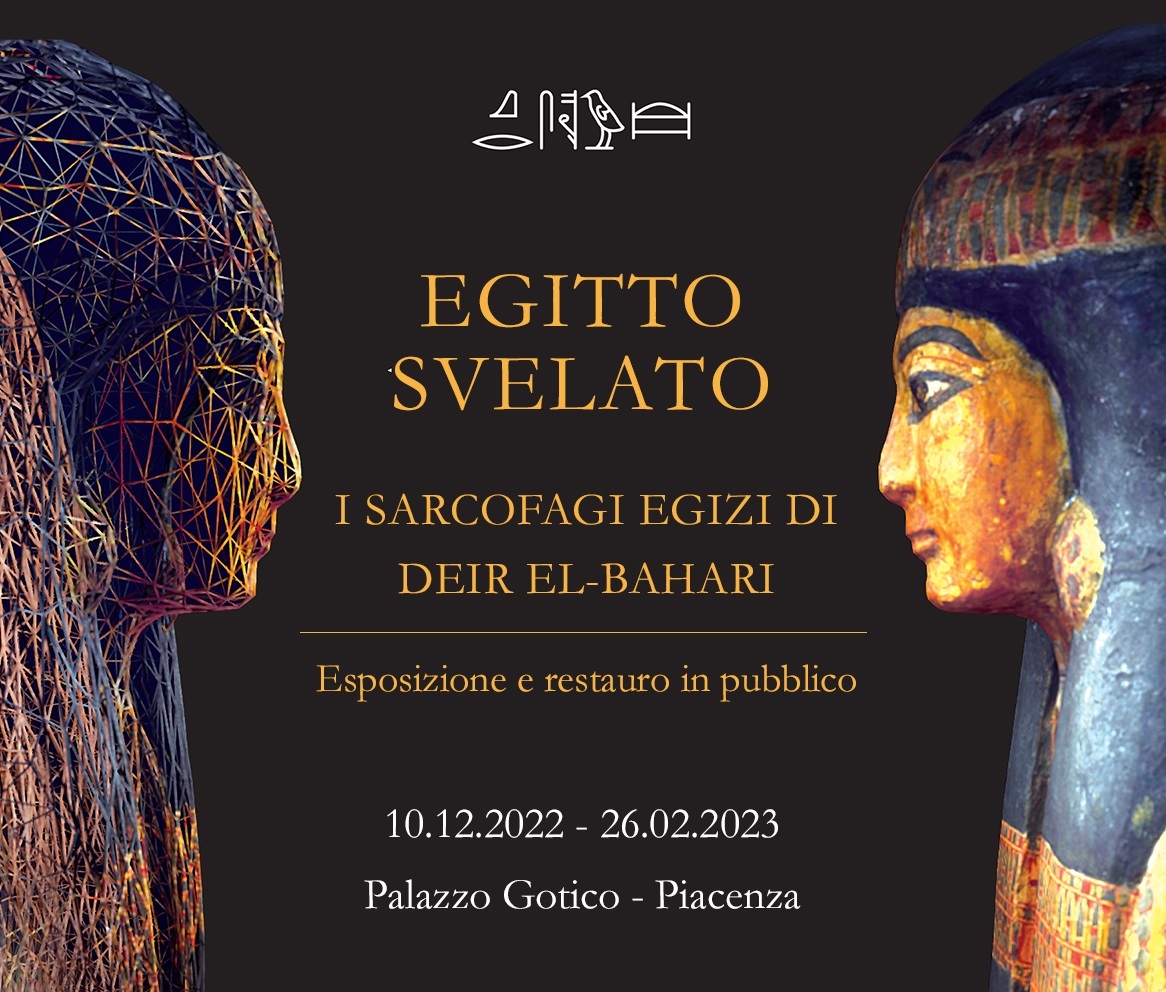 The finds and sarcophagi arrived transported from Naples and Ischia on a military vehicle in special boxes suitable for this function. Afterwards they were unloaded in Piazza Cavalli, then the delicate transport by hand up to Palazzo Gotico. Many athletes from Piacenza sports teams have also been called upon to collaborate. 
The event will be open until February 26th . The exhibition has a national and international prestige. Communication plays an essential role in making the event known beyond the province. One way not to waste an enormous cultural opportunity for Piacenza . 
"Egypt Unveiled", the exhibition with sarcophagi, mummies, and live restorations

 is coming (liberta.it)