After the Argentina-France final in the 2022 World Cup, a surprise move came from FIFA President Gianni Infantino while the investigation continued for Nusret Gökçe, who entered the field and took photos with Argentine football players and the World Cup.
After Argentina won the championship by overthrowing France in the 2022 World Cup held in Qatar , the echoes of Nusret Gökçe's event footage, who went down to the field at the trophy ceremony and took pictures with football players, especially Lionel Messi, and the World Cup, continue.
Advertisement
FIFA launched an investigation against Nusret Gökçe, who reacted because of Lionel Messi's insistence on taking a photo by following him, Angel di Maria trying to take the World Cup from him, and Nicolas Tagliafico's photo with the World Cup.
Unfollowed
After the events that occupied the world agenda for a while, a move came from FIFA President Gianni Infantino . It was stated that Gianni Infantino unfollowed his close friend Nusret Gökçe On Instagram after this crisis in Qatar .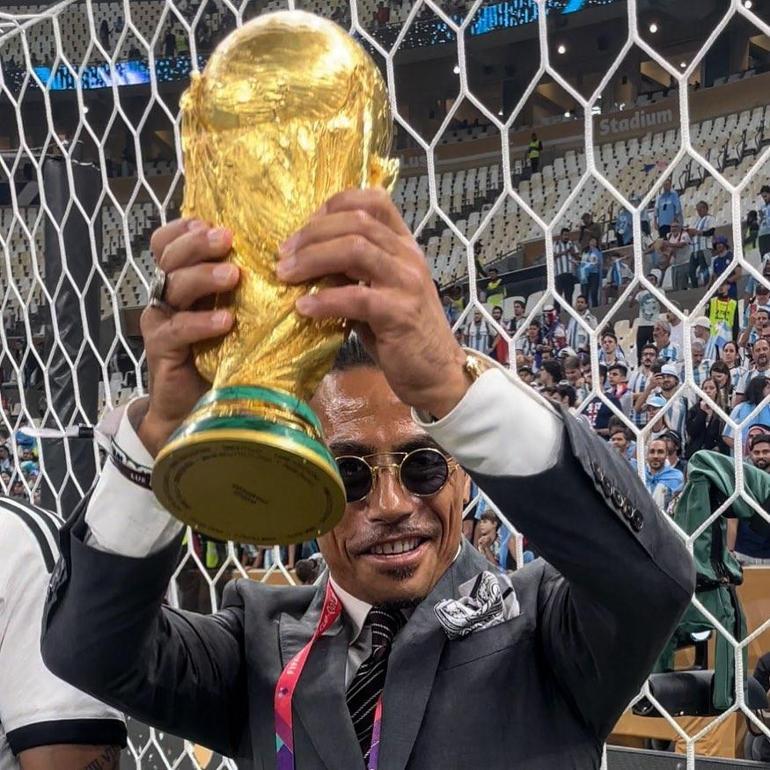 Advertisement
PROHIBITED TO TOUCH THE CUP
The current World Cup design dates back to 1974. As one of the world's most recognizable Sports symbols and an invaluable icon, the original FIFA World Cup can only be touched and held by the victors, former winners and heads of state.
NUSRET PROHIBITION IN AMERICA
Nusret , who was alleged to have even given a bribe to enter the field , received a reaction from the United States. The US Open Cup, the oldest football tournament in the USA, banned Gökçe from participating in the finals.
Advertisement
Advertisement